Mori Chen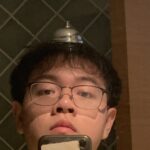 Greetings everyone! My name is Haonan Chen and you can call me Mori. I'm a sophomore at Bard who decided to major in Psychology. To me, people are as "open" as they are "closed", so learning psychology might help us to better understand people as well as helping people to be in a better place. I'm mainly interested in the use of neuroimaging in human subjects in projecting their dreams. Hopefully I can contribute to the lab while learning from it! :-))
---
Alice Knowlton
---
Aili Lin
---
Lily Mencarini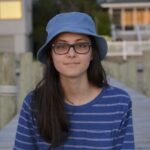 Lily is a first-year student at Bard College, hoping to major in either psychology or biology, with a focus on neuroscience. She is particularly interested in discovering how semantic memory is encoded, stored, and retrieved on a cellular/molecular level. She also enjoys creating visual art, being on her high school robotics team, and plants. Lily has 2 adorable kittens that she is always eager to share pictures of!
---
Hadley Parum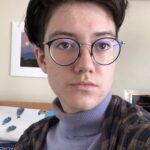 Hadley Parum is a senior and a joint major in Psychology and Music. They are interested in cognitive studies of sensory perception, knowledge, and context-dependent memory. In addition to their participation in the lab, they serve as the team captain for the Bard Debate Union, and as a tutor for writing, music theory, and psychology through the Bard Learning Commons. Finally, they support lab culture by loving coffee, cats, and productivity technology very dearly.
»[email protected]bard.edu
---
Jhamil Rondon Trelles
---
Jackson Schumacher
---
Hanson Shang
---
Elene Shamanadze
Hello! My name is Elene Shamanadze from Georgia (the country). I am currently a Freshman at Bard College. I am interested in majoring in psychology with a minor in Mind, Brain, and Behavior. I want to be a clinical psychologist once I finish my studies and do research in adult abnormal psychology in my free time. Other than that, I am deeply interested in human memory dynamics and how we can improve our memory. In my free time, I usually read novels and paint in watercolor. I am looking forward to working in the Memory Dynamics Lab and seeing where it takes me!
---
Calum Tinker
Hello, my name is Calum Tinker and I am a sophomore at Bard majoring in psychology. Within the discipline, I am particularly interested in memory, its relationship to childhood trauma, and the benefits of art therapy. In the future, I hope to be an art therapist. Outside of psychology, I paint and do various forms of sculpture. I am very excited to work in the Memory Dynamics Lab!
---
Immanuel Zion
I graduated Bard in 2020 with a degree in psychology. I am particularly interested in investigating the psychobiological mechanisms underlying mental health conditions such as Schizophrenia, Autism Spectrum Disorder, and Dementia. I am especially interested in addressing the relationship between Autism Spectrum Disorder (ASD) and isolated special talents, particularly the neurobiological mechanisms that contribute to differences in intellectual functioning and memory in individuals with ASD. My goal is to pursue a doctoral degree in clinical psychology. In my free time I enjoy researching rare houseplants, playing tennis, and riding my motorcycle.