---
Cillian Ahearn
»ca9894@bard.edu
---
Mory Chen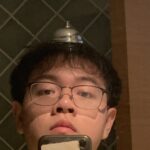 Greetings everyone! My name is Haonan Chen and you can call me Mory. I'm a sophomore at Bard who decided to major in Psychology. To me, people are as "open" as they are "closed", so learning psychology might help us to better understand people as well as helping people to be in a better place. I'm mainly interested in the use of neuroimaging in human subjects in projecting their dreams. Hopefully I can contribute to the lab while learning from it! :-))
»hc8358@bard.edu
---
Olivia Couture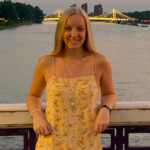 Olivia Couture is a Junior Psychology major here at Bard College. She is interested in neuroscience and is on the Pre-health track. Most of her courses include Psychology and Biology classes, with the hope of attending Physician Assistant school after Bard. Outside of the lab Olivia is a Supervisor in Training on the EMS squad, a member of the Bard Cares Team, and a member of the Women's Basketball team. In her free time Olivia works as an EMT for the Tivoli Fire Department, and enjoys hanging out with friends and family.
»oc3843@bard.edu
---
Alice Knowlton
»ak8312@bard.edu
---
Lily Mencarini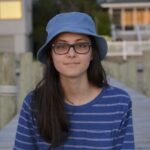 Lily is a first-year student at Bard College, hoping to major in either psychology or biology, with a focus on neuroscience. She is particularly interested in discovering how semantic memory is encoded, stored, and retrieved on a cellular/molecular level. She also enjoys creating visual art, being on her high school robotics team, and plants. Lily has 2 adorable kittens that she is always eager to share pictures of!
»lm8967@bard.edu
---
Hadley Parum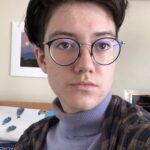 Hadley Parum is a senior and a joint major in Psychology and Music. They are interested in cognitive studies of sensory perception, knowledge, and context-dependent memory. In addition to their participation in the lab, they serve as the team captain for the Bard Debate Union, and as a tutor for writing, music theory, and psychology through the Bard Learning Commons. Finally, they support lab culture by loving coffee, cats, and productivity technology very dearly.
»hp4041@bard.edu
---
Katlynn Shamro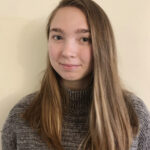 Katlynn Shamro is a senior psychology major at Bard College. She is interested in the neurobiology of abnormal child development, child education, and human services. Outside of the lab, Katlynn also works as a substitute teachers' aide at The Center for Spectrum Services and is a member of the Bard Women's Basketball team. In her free time, you might find her creating art, riding her bike, or if we are being honest, guiltily watching bad tv shows. After completing her undergraduate degree in psychology, she wishes to pursue a Master's in counseling or child development.
»ks0818@bard.edu
---