Isabel Ahmed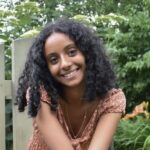 Isabel Ahmed is from New York City and is now a first year at Bard. She is interested in studying psychology, she's not sure of which subfield yet, neuroscience, film, and/or computer science. She is planning to complete a joint major amongst two of those interests. In her personal life, she is an older sister to three younger siblings, she loves to travel and learn about new cultures and places, and she has a passion for film and photography. She hopes to continue producing films and photographs, regardless of if they become her main area of study or not.
---
Marco Caliandro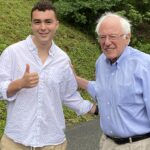 My name is Marco Caliandro. I am a second-year Psychology major at Bard College. I am really passionate about skateboarding, reading the New York Times, drinking coffee, technology, human rights, better understanding the economy, using humour to better understand humanity, and the impact of Psychiatrists/Talk-Therapy. I love school but when I'm not studying, in class, with friends, family, or loved ones, I am likely to skateboard.
---
Mori Chen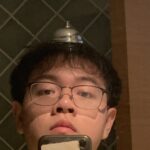 Greetings everyone! My name is Haonan Chen and you can call me Mori. I'm a sophomore at Bard who decided to major in Psychology. To me, people are as "open" as they are "closed", so learning psychology might help us to better understand people as well as helping people to be in a better place. I'm mainly interested in the use of neuroimaging in human subjects in projecting their dreams. Hopefully I can contribute to the lab while learning from it! :-))
---
Michal Cieslik
---
Noel Crenshaw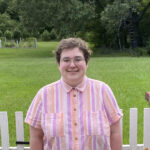 I am a second year student from Atlanta majoring in psychology. I hope to go into clinical psychology with a focus on the impact of acute and chronic illness on the brain. My hobbies include embroidery, reading, and hiking.
---
Claire De Los Rios
Claire plans to graduate from Bard College in 2023 with a degree in Studio Arts. She is especially interested in exploring the intersection of art and psychology and how the process of making and viewing art relates to cognitive psychology and neuroscience. In the future, she is interested in working in art or animal therapy. Outside of the lab, Claire enjoys painting, reading, creative writing, and singing. You will probably find her at the art studio or at Taste Budd's!
---
Mira Dush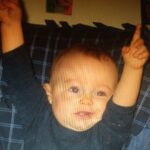 Mira Dush, (who is assuredly not a baby), is currently attending Bard college as a Freshman, with an interest in psychology. She proclaims to be well-versed in the work of Elizabeth Loftus, and has a research background as a designer and leader of an experiment adjacent to Ross, Greene, and House's 1977 study on "The False Consensus Effect." Mira hopes to learn more about the affect of mental health on physical health, and the affect of social factors on a person's psychology.  In addition to exploring psychology, Mira hopes to learn more about political science, philosophy, and sociology. In the meantime, you could probably find her reading, cooking, or attempting to paint.
---
Avery Freund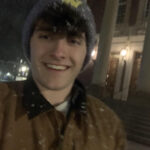 Hi! My name is Avery Freund. I am a psychology major graduating from Williams College in 2025. I hope to one day become a clinical practitioner, and to work with children and families. I intend on focusing my studies toward clinical and developmental psychology. I love to bake, play board/video games, and spend time outside. I also enjoy archery, and worked as an archery counselor over the summer of 2021.
---
Nitya Goyal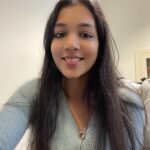 Hello, I am currently a first year student at Bard from Delhi, India. I am interested in majoring in psychology and a minor in sociology or biology. I want to pursue a masters in clinical or counseling psychology. I am very interested in studying psychological disorders and studying mental health. I am also part of Brave and multiple clubs on campus. I'm excited to be a part of the Memory Dynamics lab and learn more about the brain and memory and run experiments. You would find me playing basketball, at the gym, listening to music or watching Netflix in my free time.
---
Alice Knowlton
---
Bochen Li
---
Veerle Maslowski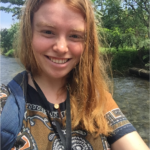 Veerle Maslowski is an exchange student from the Netherlands. She is majoring in CognitiveScience, Data Science and Mathematics and hopes to one day combine all those things in thefield or neuroscience or computational neuroscience. She is mainly interested in the memory dynamics in sleep and collecting data from brain scanning methods.
---
Lily Mencarini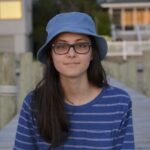 Lily is a first-year student at Bard College, hoping to major in either psychology or biology, with a focus on neuroscience. She is particularly interested in discovering how semantic memory is encoded, stored, and retrieved on a cellular/molecular level. She also enjoys creating visual art, being on her high school robotics team, and plants. Lily has 2 adorable kittens that she is always eager to share pictures of!
---
Hadley Parum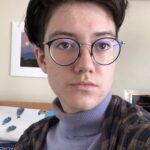 Hadley Parum is a senior and a joint major in Psychology and Music. They are interested in cognitive studies of sensory perception, knowledge, and context-dependent memory. In addition to their participation in the lab, they serve as the team captain for the Bard Debate Union, and as a tutor for writing, music theory, and psychology through the Bard Learning Commons. Finally, they support lab culture by loving coffee, cats, and productivity technology very dearly.
---
Jhamil Rondon Trelles
---
Ayesha Salman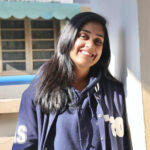 Hello and assalamu-alaikum (hello in Urdu, my native language)! I am a first year student from Lahore, Pakistan. My major is currently undecided but I'm passionate about biology, psychology, and neuroscience. I am on track for a pre-health profession. I also have a background in research and wrote a research paper about childhood psychological trauma on female criminals. I'm excited to expand my knowledge about the brain and memory and something in particular that I hope to gain out of the Memory Dynamics Lab is to find out how much of an impact past experiences have on adulthood and the role memory plays in this. When I have some free time, you can find me reading or drawing, on a walk/run, watching true crime documentaries, or listening to a podcast.
---
Hanson Shang
---
Elene Shamanadze
Hello! My name is Elene Shamanadze from Georgia (the country). I am currently a Freshman at Bard College. I am interested in majoring in psychology with a minor in Mind, Brain, and Behavior. I want to be a clinical psychologist once I finish my studies and do research in adult abnormal psychology in my free time. Other than that, I am deeply interested in human memory dynamics and how we can improve our memory. In my free time, I usually read novels and paint in watercolor. I am looking forward to working in the Memory Dynamics Lab and seeing where it takes me!
---
Mingxi Wang
Mingxi is a sophomore at Bard planning to major in Psychology and Asian Studies. She was born and raised in China but has been living in New York City for a few years now. She recently learned about the speciality of sleep psychology, she found it interesting and hopes to learn more about sleep and memory in this lab. She is also interested in childhood development but hasn't gotten a chance to take a course yet. She enjoys photography, doing yoga and reading fiction in her free time.
---
Olivia Weeks
Olivia is a second-year student at Bard College with intentions to continue their studies of the psychological field in the next academic year. Though she is still exploring different career paths, working with children and young adults as a therapist or school counselor has always interested them. The Memory Dynamics Lab is the first lab Olivia is a part of, and she is excited to learn more about research psychology and how behavior relates to neuroscience in regards to memory. Aside from psychology, Olivia is an avid plant lover, an artist and craftsperson, and enjoys spending time outdoors in their home state of Maine, as well as in upstate New York, save for the cold and snowy days!
---
Keyan (Ivy) Wu
Keyan (Ivy) Wu is now a senior student in the Bard College Conservatory of Music. She is double majored in piano performance and Psychology. She is interested in how music can be influential in relation to mind, brain and behavior. She wants to work in a music therapy related field. Outside of the lab, she also works as a the front of house member at the Fisher Center for Performing Arts and an academic tutor in the Conservatory.
---
Immanuel Zion
I graduated Bard in 2020 with a degree in psychology. I am particularly interested in investigating the psychobiological mechanisms underlying mental health conditions such as Schizophrenia, Autism Spectrum Disorder, and Dementia. I am especially interested in addressing the relationship between Autism Spectrum Disorder (ASD) and isolated special talents, particularly the neurobiological mechanisms that contribute to differences in intellectual functioning and memory in individuals with ASD. My goal is to pursue a doctoral degree in clinical psychology. In my free time I enjoy researching rare houseplants, playing tennis, and riding my motorcycle.